We help you to achieve your marketing goals in Baltic states, based on our 25 years experience in the field of advertising and marketing
Ask an offer
Our clients
1993
A design agency was founded to cater to the needs of domestic clients.
1995
Arsenal becomes a full-service advertising agency, with clients consisting mainly of major Finnish and international brands.
1998-2002
The company survives the first major Estonian economic depression.
2013
Arsenal completes the first export-oriented marketing design project co-funded by Enterprise Estonia. To date, 25 of such projects have been realized.
Land Rover
Marketing campaign for the brand's entry into the Estonian market.
Estonian Tax and Customs Board
Marketing campaign for the Estonian E-Tax Board.
Maks & Moorits
Rebranding of Valga Lihatööstus. Developing the new brand, the packaging concept and ad campaigns.
ESTONIA
DahlWeng OÜ
Vabaõhumuuseumi tee 4a – 35
Tallinn 13522
+372 655 0052
+372 501 4002
+372 517 7020
FINLAND

Women's Identity Agency # 1
Pauliina Airaksinen-Aminoff
Johanna Rosnell-Varjo
Offices in Janakkala and Helsinki, Finland
+358 50357 3549
+358 40 824 2756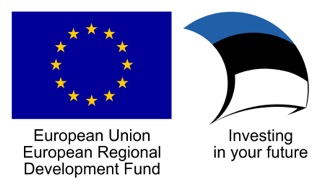 Under the export grant for creative industries, EAS supported Aktiivmarketing OÜ's "Export development project", to develop and market Finnish export for the period 18.01. – 17.01.2017 in the amount of € 50,000.
.